About Us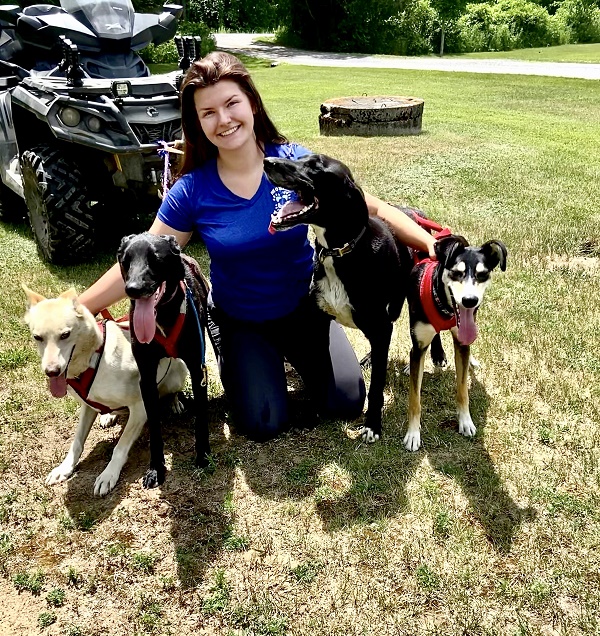 The relationships we form with our clients and their pet(s) are at the heart of what makes Just Four Paws successful. We understand that caring for the family pet(s) is a privilege that comes with great responsibility. We take this very seriously and continually strive to offer an experience that reflects this honour.
Just Four Paws is dedicated to providing you with the best in professional pet care services, whatever your pet care needs are! Our custom care services allow your pets to receive quality care in the comfort of your own home, where they feel most secure.
All potential new clients must complete a Meet & Greet prior to scheduling any services. This meeting is free of charge, takes place in your home and usually lasts about an hour. We will review our paperwork, routines and expectations. If we establish that we are a good fit for each other, you can show us around and we can begin the process of bonding with your pet(s).
Call Stephanie today and book your complimentary Meet & Greet!
Note - Although we will always do our best to accommodate everyone's needs, we kindly request booking your initial Meet & Greet at least 5 days in advance.

Stephanie
Born and raised in the Quinte area
Graduate of St. Lawrence College with an Advanced diploma in Child and Youth Work
Went on to work at Children's Mental Health Services for 10+ years
Gained a tremendous amount of knowledge, skills and experience that prepared me perfectly for this new journey
I had been a client of Just Four Paws for some time when I was presented with the opportunity to purchase the business. It was without hesitation that I began to embark on this new journey; following my dream of working with animals
To say that I have a love for animals would be an understatement; they are what brings me joy. I am always will to help an animal in need; from road side rescues, returning lost pets to their owners, transporting animals to safety or walking and playing with sheltered animals to give you an idea
I should also mention that throughout my life I have always had a pet to come home to. Whether it was cuddly rabbits, hamsters or mice, lizards, neuts or fish, a temperamental hedgehog or rescue dogs of all breeds, shapes and sizes. I currently own two Dogue de Bordeaux (also known as French Mastiffs - yes, just like the famous Hooch!) and we completed the positive dog training facilitated by the local ACTT. During our training I learned a wonderful skill set that will allow me to better interact with your pets
I am continually expanding my knowledge and training through online courses. I recently became a Certified Pet Sitter with First Aid & CPRC
In addition, I thoroughly enjoy being an active member of our community, supporting animals in need whenever I can. Whether that means I'm volunteering to transport animals to safety or supporting our local rescues and shelters - giving back means a lot to me!

Sara
Born and raised surrounded by animals; Sara's passion developed at an early age. As a young child, she dreamed of becoming a veterinarian, so it is no surprise she has ended up in the Pet Care industry.
Sara grew up caring for all kinds of animals and pets; including chickens, horses, cats, rodents, working dogs and livestock. Her working dogs are very much family to her and this becomes quite evident when you hear her talk about 'the kids'. Her knowledge, care and compassion make her an excellent addition to the team.
Sara began working for Just Four Paws in the fall of 2019 and shared that she 'has loved every step of the way!' During the pandemic slow down, Sara took the time to expand her knowledge and add to her certifications. She has knowledge in the areas of grooming and nutrition, but is certified in Pet First Aid & CPRC. She also completed the Pet Care Basics course certifying her to care for dogs, cats & birds. Sara said that she is 'looking forward to providing the best care possible for those who decide to become part of the family'